↑ Top
2008 News
---
Media Inquiries: Go to the Press Center
---
Update to Virginia PRT report
Original Jan. 2008 report
Sekaray PRT, by TABOSAN Corporation, an ambitious new PRT system from Turkey. A 2 km demo is planned for a park in the Kocaeli metro area (Izmit).
Happy Holidays from Vectus PRT:
+


ULTra and JPods on KGO-TV, San Francisco
• San Jose DOT says: PRT is "ready for 'prime time'."
Photos of ULTra post-construction testing


Skyweb Express in Forbes (Getting Around Future Town)


Swedish "Centre Party" video: visit to Vectus test facility in Uppsala
Podcars on Google Tech Talks (Nov. 20). Presentation by Bengt Gustafsson of Beamways
+



SkyNews: Masdar under construction




Mag Lev Systems' "monorail pods" project at the University of Montana
PRT International unveils web site
First Look: Model of Masdar PRT pod -- is this the new look for 2GetThere's Cybercab?

Flickr (Photo by Zerochamp
) - Creative Commons 2.0)
"Cityscape Dubai 2008" show, Oct. 5-8
Masdar PRT planned for summer 2009: "The future of travel - and it is arriving here next summer"
Photos: successful first run of ULTra pod on Heathrow guideway
Video report from Heathrow on ULTra; FlightGlobal.com article
+
Proceedings of Ithaca conference now online -- "The seeds of podcar ideas and experiences grew and flourished for some days..."
• AP story on Ithaca picked up widely (Google News search)
Construction of Heathrow ULTra guideway finished
Vectus receives safety approval from Swedish Rail (PCC Ithaca #3, p.4)
Ithaca Takes a Hard Look at Pod Cars (NY Times)
TV coverage of Ithaca conference (YouTube)
Conference promotes podcars (Cornell Chronicle)
Rep. Hinchey [D-NY] Visits C.U. For Podcar Convention "Hinchey asserted that government focus should be reallocated to "personal rapid transit automobiles," [sic] and subsequently to allowance for "substantial amounts of funding" to achieve such a transition. Hinchey explained that a transportation bill is long overdue."
Prof. Burke's ambitious podcar vision (LA Times)
• Is PRT for real? (LA Times blog)
"anything over a four-minute wait is a negative." Abu Dhabi plans PRT as part of national multimodal network.
PRT on display in Almelo (NL) (EU "EDICT" program
study city); "Heijmans cabins" (ULTra)
• Display at municipal center
Alameda site poses challenges for PRT
WVU to break ground for new transit center linked to Health Sciences PRT station
New PRT initiative. HowStuffWorks founder Marshall Brain advocates PRT in Raleigh, NC
PERSONAL RAPID TRANSIT ON VERGE OF BECOMING VIABLE by Malcolm Buchanan. CityMayors.com
PRT station in Heathrow T5 under construction (John PP, Flickr, July 2008)
The Future Starts here; feature on Skycab (Business Traveler magazine, Sweden)
Test site for living without cars (CH2M Hill's "Quarterly Planet," p.4)
Swedish news from past few months:
Masdar on CNN's Going Green series (construction; transport pods; World Wildlife Fund and MIT)
Our John C. Todd Jr. has taped a segment for Progressive Talk am-1090
7-2-08
Powered by Podbean.com
• Lee Callahan's "
Community Matters
" airs Sundays at 9 am Pacific (1700 GMT)
Kansas DOT and Kansas U-supported study in Wyandotte County; consultant Peter Muller and UofMD's Young participating
• "Mix a car, a train and an elevator, and get this" (KC Star)
SkyTran in Popular Science Magazine's 'Green Megacity' (under "The Plan"; Jul '08 issue)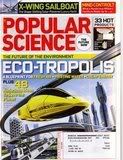 Bath studies ULTra Seeking EU funds to combat pollution, congestion.
Masdar's al Jaber visits US Congress (House Select Committee on Energy Independence and Global Warming)
Engineering News-Record: Man, Machine and Movement: Creating a New Transportation Paradigm
Carbon Free City in an Oil Oasis (Living On Earth)
Masdar's Solar Powered Rapid Transit System (Inhabitat)
Sprawl critic James Howard Kunstler calls PRT supporters "cranks," "crazy"
Best solution for traffic woes? Eliminating the drivers
Skycab PRT featured on World Wildlife Fund "Climate Solver" (click thumbnail next to Green Man)
More Heathrow news from London Connections
Masdar City and PRT on NPR's Climate Connections: Solutions -- PRT will be solar!
"Several Cities Will Try PRT" (Radio Sweden). 10 Swedish cities interested in PRT - but highway expert is doubtful
Uppsala will start planning its first PRT system in Boländerna area. Swedish city is host to Vectus test track.
PRT study in Kiruna, Swedish mining town
"The 'old eyes' have it" (CityWatch LA)
Queen Elizabeth open Heathrow Terminal 5 Description of PRT coming in 2009
Vectus office opens in Sweden (Vectus newsletter, Feb. 2008)
Martin Lowson (ULTra) interviewed for "Cleantech" podcast
Masdar supported and guided by World Wildlife Fund
L.A. public affairs blog suggests: PRT to the sea
Virginia says PRT "unwise" at this time. Rail/transit agency cites risks of early adoption.
• The Report (pdf)
Leading PRT figure honored. J. Edward Anderson awarded honorary life membership by Advanced Transit Association.


Heathrow PRT video by BAA
+
Brief PRT mention on ZapRoot, new green video magazine
Last year's News
©SoundPRT

GetThereFast tries to keep up with Chrome and Firefox.
Allow scripts in order to view dynamic content.